For those of us who love our car and have invested time and money in it, is understandable how important is to rely on professional car cleaning in order to keep it in great shape. Therefore, we don't trust our car to an economic, automated, or regular car wash service. When it comes to car cleaning services, we need the high-touch, personalized service that only car cleaning can provide.
After detailing over 1000 cars per year at Madison in the past five years, at Renew Mobile Detailing, we have learned what Madison customers look for when searching for the best car cleaning services. We are experts primarily in client satisfaction. Therefore, we spend time listening to our clients, so we can provide the best car cleaning solution to their needs.
GREEN AUTO DETAILING SERVICES IN MADISON
Today, the environment is constantly reminding us how fragile it is, and the importance of our duty to protect it. Therefore, we need to reduce our environmental impact as much as possible. For those of us who drive a car in Madison, it is our responsibility to keep it in shape, and finding a professional car cleaning that offers green car cleaning services is a must in order to make a difference. This is not an easy task at all. Therefore, at Renew Mobile Detailing, we have compromised with Madison citizens in providing the best eco-friendly car cleaning services available.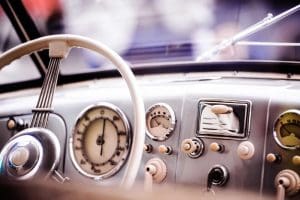 At Renew, we have focused for many years in reducing our carbon emission and environmental footprint in every single car cleaning service we offer. All the car cleaning products we use and the ones we sell are environmentally friendly.
We visit our customers at their home or business so they don't have to waste time and gas.
Our professional detailers carry everything they need to provide the best car cleaning service, including water, electricity, and of course, expertise, optimizing every step to maximize its efficiency.
Our high-touch, low-water system allows us to work in smaller spaces while optimizing the water used, averaging less than a gallon of water per car cleaning job.
Don't trust your car to just anyone. It doesn't matter if you have recently purchased a brand new car, if you are the proud owner of a sophisticated supercar, if you plan to keep your used vehicle forever, or if you have decided it is time to sell it and want it to look its best; at Renew Mobile Detailing, we will take care of your car cleaning needs and make your vehicle look better than ever. We are the experts in Madison, boosting every car's curb appeal and retrieving that new car feel.