For those of us who love our car and have invested time and money in it, is understandable how important is to rely on professional car detailing in order to keep it in great shape. Therefore, we don't trust our car to an economic, automated, or regular car wash service. When it comes to car detailing services, we need the high-touch, personalized service that only car detailing can provide.
After detailing over 1000 cars per year at Antioch in the past five years, at Renew Mobile Detailing, we have learned what Antioch customers look for when searching for the best car detailing services. We are experts primarily in client satisfaction. Therefore, we spend time listening to our clients, so we can provide the best car detailing solution to their needs.
THREE REASONS TO HIRE PROFESSIONAL AUTO DETAILING
It is common for Antioch citizens to believe that we can do and accomplish anything. Personally, I believe it is a great virtue. Nonetheless,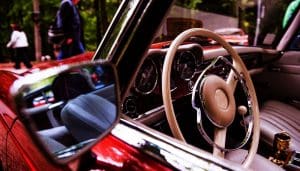 sometimes, we need to be humble and understand that even though we do our best, experts and professionals are trained to do a better job in their specific field. This is the case of car detailing vs. car washing. We can put long hours of hard work that we will never achieve the amazing results that professional car detailing provides. Here is why:
FREE TIME
A normal car wash takes time and won't have the same effect that a professional step-by-step car detailing will achieve, like removing the toughest stains. A car detailing such as Renew Mobile Detailing will visit your home or office at a convenient time, saving time and money while you relax or take care of other important issues.
SAVE MONEY
Mobile car detailing allows you to save gas and time. Instead of waiting in lines to be served, you can establish a scheduled visit so you can have a brand new looking vehicle all year round. It is an excellent option for corporate vehicle fleets.
PERSONALIZED SERVICE
The type of car you own and the use you have for it will determine the kind of car detailing you will need. Professional car detailing can provide personalized services suited to the needs you have for your vehicle. At Renew Mobile Detailing, our staff will begin by asking your definition of clean. We will sit and listen to exactly what you need and expected in order to deliver and exceed your expectations.
Don't trust your car to just anyone. It doesn't matter if you have recently purchased a brand new car, if you are the proud owner of a sophisticated supercar, if you plan to keep your used vehicle forever, or if you have decided it is time to sell it and want it to look its best; at Renew Mobile Detailing, we will take care of your car detailing needs and make your vehicle look better than ever. We are the experts in Antioch, boosting every car's curb appeal and retrieving that new car feel.