These days we barely have time for self-care, let alone auto-care. Once you throw a few kids into the mix, forget about it! When you spend a lot on a high-end family vehicle, that car deserves to be treated with respect. You want it to continue to exude "luxury," even after a few carpools.
But, instead of stressing about finding the extra time to take your car in for a thorough wash and detail service, Renew Mobile Detailing comes to the rescue by giving your vehicle a full on-site auto detail. We come to you, so you never have to go out of your way to get your car detailed and washed.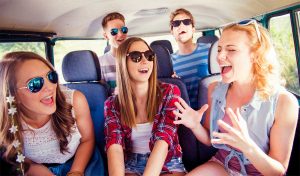 On-Site Auto Detail
For a busy family, it can be hard to find time to get everything done. But, when you drive a high-end vehicle you don't want to trust it to an automated car wash on your way home from little league, you want it to be in the hands of professionals.
Our greatest asset here at Renew Mobile Detailing is our customer service, and we quickly realized that what our clients need more than anything is to save time.
By coming to you, at home or wherever you are, we eliminate the need for you to go out of your way, to find an extra few hours in your day to have your car detailed.
Cleaning a Family Car
When you have kids, you can try to instill rules about what you can and cannot do in the car. But, most of us know that those rules don't last very long. Before you know it, you've got goldfish crackers in between the seats, crumbs on the floor, fruit juice stains on the upholstery, and sesame seeds in the instrument panel.
These are all signs of a happy family, but they don't do much for the appearance of your car. But, once our techs are done, you wouldn't know that it is the primary family vehicle, as it will look, feel, and smell like you just drove it off of the lot.
Keeping the Family Car Clean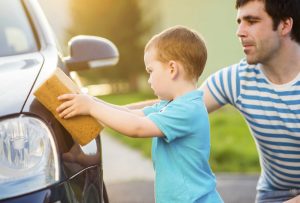 One full-detail service may give your car back its luxury shine, but with an active family, you need to keep washing, cleaning, and detailing it.
To maintain the new car feel, take advantage of our Bi-Weekly Service, which will include one full detail, and then six zip-washes every two weeks. After three months, we start the service over with a complete detail.
This way, you can keep you high-end vehicle looking great despite being the daily driver.
Professional Auto Detailing in Nashville
Our detailers are professional, skilled, and punctual. Plus, we carry everything we need to wash and detail your high-end family vehicle, including water, electricity, and, of course, expertise! Contact us to set up an appointment, and we'll come to you, wherever you are in the Nashville area.