You never know when someone is watching. Whether you have a fleet of company vehicles for rental purposes or delivery purposes, or simply to transport your valued employees, maintaining those cars can have numerous benefits. Take advantage of our on-site premium detailing service, and give your company fleet a leg up on the competition.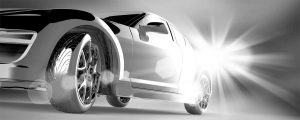 Benefits of Detailing the Company Fleet
First Impressions
If you operate a line of vehicles, they are often the first impression that clients get of you and your business. Whether you run a rental or delivery activity, or any other enterprise that involves driving around town, you want your fleet to give off the best impression possible. Driving around in a dirty vehicle could give a bad idea of your company. Whereas a shiny car inside and out will have a positive effect on your clients.
Protecting Brand Image
Nowadays, image is everything! Your fleet should be a reflection of your brand and your company's philosophy. Plus, if you've spent money in branding your vehicle, you want to make sure that you protect that name. Keeping your car well maintained with a regular detailing service will help protect your brand and preserve your company's reputation.
Impress Clients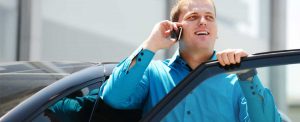 Nowadays clients have many choices in who they do business with and will place great value in a company with a well-maintained fleet, seeing how you take care of it as a reflection of your work ethics.
A beautifully detailed car will show that you are detail oriented and take pride in your work. Something as simple as driving a clean company car can be the difference between gaining a customer or losing one.
Reduce Maintenance Costs
Besides helping to make a great impression on clients, detailing your company cars will also help reduce maintenance costs. Although we don't clean engines or the chassis, washing and waxing your car, removing all stains, dirt, debris, bugs, and bird droppings will help protect the paint and your vehicle wraps. Detailing can be a preventative care for your car, and that can add up to a lot of savings over time.
Professional On-Site Fleet Detailing Service in Nashville
The best part of our premium on-site detail service is that we help you save time and money by showing up to your place of business. We can also personalize and customize your on-site detail service to fit your specific needs. And, we do everything professionally and skillfully, from a simple zip-wash to premium detail service.
Contact us today to let us know what you need to be washed and how often you'll need it, and we can quote you a price.