A car is one of those things that will start to decrease in value as soon as you drive it off of the lot. The better you take care of it, however, the more your car will be worth if you want to sell. If you've invested in a luxury vehicle, come up with a maintenance plan from the beginning to preserve the value of your car.
Auto detail schedule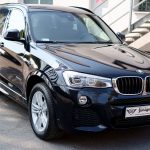 How often you get your vehicle detailed depends on how you use your vehicle. We recommend one full detail service every three months, coupled with zip-washes every two weeks. Starting with a full auto detail that includes shampooing and waxing, we'll then follow up every two weeks with a zip wash.
Hassle-free auto detailing services
Look, you already know that the better you take care of your car, the better it will age. You don't need us to tell you that. But, even though you know how important it is to detail your car regularly, fitting regular auto detailing into a busy schedule is hard. At Renew, we take the hassle out of treating your vehicle the way it deserves to be treated. You don't have to take time out of your schedule because we'll come to you. You can schedule your auto detailing services at home, work, or at the gym. Wherever it's most convenient for you.
Bi-weekly auto detailing service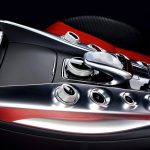 Included in our bi-weekly auto detailing service is one full detail every three months. A full detailing includes shampooing and waxing, as well as vacuuming, cleaning and conditioning the seats and interior, spot removal, cleaning of dashboard and cup holders, as well as, detailing the wheels, shining the tires, and washing the windows. The zip wash includes everything that a full detail includes, except for shampooing and waxing.
Nashville mobile auto detailing services
We want to help you maintain the value of your vehicle and keep it looking good. We come to you, and we bring all of our own equipment to treat your car right. We even bring our own water. Call us to get on an auto detailing schedule, and be sure to ask about our various payment packages.