Regular auto detailing can keep your car looking brand new, even with a white leather interior. Don't let a busy lifestyle, kids, and pets deter you from choosing white leather interior in your vehicle. As long as you know how to maintain white leather, you can keep your car looking pristine despite daily use.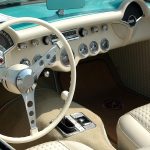 The difficulty of white leather
If you have dogs, kids, or a dirty lifestyle you may think that white leather interior is a bad choice. But, white leather is clean, glamorous, and sleek. Just because you live a full life doesn't mean that you can't have a white interior in your car. You just need to know how to maintain it, so that the white doesn't get discolored, stained, or cracked.
Benefits of white auto interior
Nashville is famous for country music and cowboy boots. Two things that may not seem like they go with white interior. But in the scorching Nashville sun, you'll appreciate the cool nature of white seats in your car. But staying cool comes with a price. It shouldn't come as a surprise that dirt and stains will show up more on white interior.
Maintaining white auto interior
The trick to maintaining white auto interior is simple: clean and condition regularly. You do need to be diligent with maintaining your white interior. White will stain much quicker than any other color, so be sure to wipe and wash off dust and dirt from your seats regularly. But you also have to protect the leather. Be sure to condition the leather using the right products. The white will keep you cooler in the sun, but the sun can do serious damage to your leather interior if you aren't careful. And, any cracks from allowing seats to dry out, will be much more noticeable in white leather.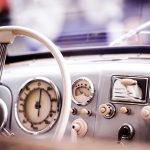 Nashville's best interior mobile detailing company
The leather interior of your vehicle is made from natural material and needs to be nurtured. Oakwood products are made using specialized formulations and where possible with special blends of natural Australian ingredients. Schedule regular interior detailing services in Nashville. We're one of Nashville's best interior mobile detailing companies, so we'll come to you, taking the hassle out of maintaining your white leather interior, and the rest of the vehicle.