Nashville Auto Detailers Discuss Removing Difficult Stains from Upholstery
Out of all the upholstery in the world, vehicle upholstery takes the most damage. That's due in large part because the best way to manage stains on upholstery is to blot them almost immediately after the accident has happened. But you're not necessarily going to have blotting materials readily available to use in a car, especially when you're driving. Even if you've forgotten about the stain, and it's been sitting there for the better part of the year, your upholstery is not doomed. Professional auto detailing specialists, however, remove these nasty stains all the time. Here's how.
Vacuuming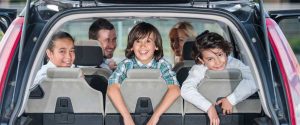 Vacuuming regularly keeps the upholstery healthy and happy. It removes excess debris which gets in there and makes stains more difficult to remove. That's one of the reasons why vacuuming is the first thing that professional auto detailers are going to do. You would be astonished at just how much damage vacuuming can do to an old stain. It's nearly magical.
Assessing the Fabric
Most fabrics can be cleaned with our industrial shampoos, and auto stores and departments will sell shampoos that are great for cleaning car upholstery. Nonetheless, if you're working with leather, or aren't sure if a particular shampoo will work, you'll want to research the process first to avoid damaging the fabric. Professional auto detailing specialists have a good deal of experience with various upholstery.
Steam
For stains that have set in for a good long time, hitting them with steam will help loosen up the particles that are clinging to your fabric.
High-End Auto Detailing Services in Nashville
Renew Mobile Detailing will come to you to detail your car anywhere in the Nashville area. We'll bring the best tools in the trade to give your vehicle the care it deserves. We've got several packages from Basic Detailing, Premium Detailing, and Monthly Services. Start your new car off right, and make regular detailing services a part of your auto care routine!