Interior Auto Detailing in Nashville
Most folks have a general idea what exterior detailing entails, but they're not entirely sure what auto detailers are doing on the inside of their car. Well, generally speaking, the interior of your car is thoroughly washed and scrubbed clean, but also depends on what kind of material it's made of. There's going to be a different process for standard upholstery than there is for leather, but the same general idea applies to both.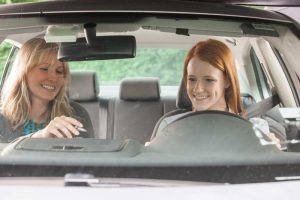 For cloth upholstery, the interior of the car is vacuumed and shampooed removing the dirt, grime, and other materials that have accumulated from the months of tracking mud into the interior of your vehicle. If a car has leather-work, it's conditioned and then scrubbed to remove the built-up crime. The process is very similar to having a rug or sofa cleaned. Also, the interior dash and windows are cleaned using a basic window cleaner.
Cleaning the headliner of your vehicle
Full detailing also includes those hard to reach areas, or areas that you don't normally look at, and therefore don't notice how dirty they are, like the headliner of your car. People always look at the upholstery, the dash, and the control panel, but no one ever notices how dirty, discolored, and grimy the headliner of your vehicle can get. A full detailing will clean every crevice of your car from top to bottom.
Renew Mobile provides top quality auto detailing to the Greater Nashville Area!
High-End Auto Detailing Services in Nashville
Renew Mobile Detailing will come to you to detail your car anywhere in the Nashville area. We'll bring the best tools in the trade to give your vehicle the care it deserves. We've got several packages from Basic Detailing, Premium Detailing, and Monthly Services. Start your new car off right, and make regular detailing services a part of your auto care routine!