When your car is old enough to get a driver's license, years and years of wear and tear on the paint job does not necessarily translate into needing to have the car completely repainted. Professional detailing services in the Nashville area can restore much of the luster that's been lost.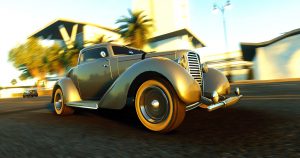 When an Older Car Loses Its Luster
Older cars lose their luster for some reasons, and it takes a decent amount of skill to bring that paint job back to life. To do the job correctly, you'll really need a rotary buffer, and rotary buffers, much like floor sanders, are notoriously difficult to work with. The problem here is that you'll likely want to use a wool pad on the rotary buffer, and a wool pad can easily burn through your paint job in a microsecond, and then you really will need a new paint job, unfortunately.
A Good Professional Detailing Shop Services Older Vehicles
One of the things you'll want to look for when you're checking out a professional detailing shop is how many older vehicles they're servicing. Older vehicles can be difficult to work with, particularly because they have more problems and restoring their paint requires more intensive labor and an expanded skill set. A buffer is tough to use, particularly if there are small scratches on the surface of the paint. Only very experienced employees at our shop would be qualified to work with the buffer, so it's difficult for us to believe that a person could just go out and buy one, and run no risk of further damaging their paint job.
High-End Auto Detailing Services in Nashville
Renew Mobile Detailing will come to you to detail your car anywhere in the Nashville area. We'll bring the best tools in the trade to give your vehicle the care it deserves. We've got several packages from Basic Detailing, Premium Detailing, and Monthly Services. Start your new car off right, and make regular detailing services a part of your auto care routine!