For those of us who love our car and have invested time and money in it, is understandable how important is to rely on professional car detailing in order to keep it in great shape. Therefore, we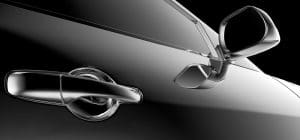 don't trust our car to an economic, automated, or regular car wash service. When it comes to car detailing services, we need the high-touch, personalized service that only car detailing can provide.
After detailing over 1000 cars per year in the past five years, at Renew Mobile Detailing, we have learned what Nasville customers look for when searching for the best car detailing services. We are experts primarily in client satisfaction. Therefore, we spend time listening to our clients, so we can provide the best car detailing solution to their needs.
DON'T JUST WASH YOUR CAR'S EXTERIOR; DETAIL IT!
Cleaning your car regularly is an essential task if you want to keep it nice for a while. Nonetheless, a traditional car wash is not enough to keep your car in shape, looking its best and extending its lifespan. Only a professional car detailing will reach all the spots that an ordinary car wash won't reach. Failing to reach these corners will eventually allow the dirt, grease, and mold on it to stain it, and could even harm your car's exterior.
car detailing is a multi-step process that takes several hours, obsessively cleaning every corner of your car's interior and exterior. The condition and use you have for it will determine the kind of car detailing you require. However, a high-quality car detailing services like the one Renew Mobile Detailing offers will provide:
A high-powered wash, followed by a thorough hand washing with a mild soap, followed by drying.
Will look and remove any traces of overspray (watermarks, soap scum) and other particles the wash couldn't remove on its own.
Depending on the car's condition, a second handwash or powerwash.
A good polish to restore the car's original coating and shine.
Usually the exterior process will end with the application of sealant to give the car a glossy shine. However, remember that the kind of car detailing services is normally determined between car owner and car detailing experts.
Don't trust your car to just anyone. It doesn't matter if you have recently purchased a brand new car, if you are the proud owner of a sophisticated supercar, if you plan to keep your used vehicle forever, or if you have decided it is time to sell it and want it to look its best; at Renew Mobile Detailing, we will take care of your car detailing needs and make your vehicle look better than ever. We are experts in boosting car's curb appeal and retrieving that new car feel.