When selling your car, you want it to look, feel, and smell as pleasant as possible. Remember, the car may be old to you, but to the buyer, this is a new car. And, you don't just want to clean it enough to look good in sales photos, you want to give the best first impression possible when the potential buyer shows up for a test drive.
Professionally detailing your car before selling can not only help you attract more buyers but help you sell the car for more money.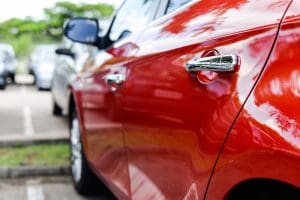 Getting Your Used Car Ready for Selling
When getting ready to sell your car, one of the most important steps is to have it thoroughly cleaned, inside and out. And, we're not talking a quick "once over" with a sponge and some hand soap, we're talking a Premium Detail with all the bells and whistles.
The price you pay to have your car looking its best is well worth the investment. A clean vehicle that looks as good as new will sell quicker and for more money.
Get out Odors and Stains
When buying a used car, people may be able to forgive a few scratches in the paint. Maybe even a bit of wear and tear on the upholstery. But, nothing will turn off a potential buyer like a stain or a funky odor in the vehicle.
When you move into a new apartment, you know that people have lived there before, but you don't want to take over their mess, or their smells. The same is true for a car. Don't turn off potential buyers because you didn't want to take the time to detail it properly. Make sure that the car looks the best that it can, and give it a premium detail to take out odors, stains, and dirt.
Ozone treatment for cars
For those persistent odors that can generate in a car over time, we suggest you give your car an ozone treatment. Ozone wasn't just the "cause du jour" of the 1990's, and it does so much more than protect us from dangerous UV rays. The gas ozone is also one heck of a sterilant. Using an ozone generator will zap the stink right out of your car. In fact, you may not even want to sell it after we're done with it!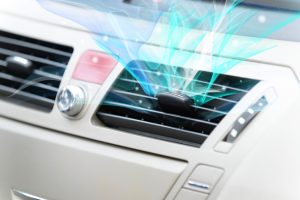 Premium Auto Detail in Nashville
The best part about our services at Renew Mobile Detailing is that we come to you! Our professional and skilled detail techs show up at your house with all the equipment necessary, including electricity and water. Send off your old car in style with a premium detail.