For folks that have a paid a lot of money for awesome rides like a Ford Mustang, the question of adequately taking care of it and making it look great is naturally going to concern them. Mobile Auto Detailing provides both interior and exterior auto detailing in Nashville. One of the many components of that process that distinguish auto detailing from a simple car wash is the application of wax.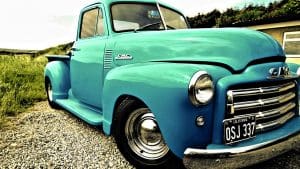 Wax is Good For Your Car But…
Wax has long been considered one of the prime ways a driver can take care of the paint job on their car, and there are many benefits to using wax for that purpose. The problem comes into play when folks try to wax their cars themselves they settle for cheaper wax. While the cheap wax is unlikely to damage the exterior of the car, it's hardly worth the time, effort, or money to apply it in the first place. That being said, wax is a good idea for the following reasons.
Wax Protects from UV Rays
UV rays, of course, can dull your paint. The problem is that not every kind of car wax contains polyurethane, which is the key ingredient that provides UV protection. Mobile Auto Detailing, of course, provides the highest quality wax for the job.
Wax Prevents Rust
Every car will accrue microscopic pits and scratches over time, and if left untreated, those microscopic pits and scratches will turn into rust spots. Wax effectively fills those pits and scratches.
Wax Makes Your Car Easier to Clean
Wax creates a protective surface over the paint on your car, which will, in turn, make it easier to clean yourself every couple of weeks.
High-End Auto Detailing Services in Nashville
Renew Mobile Detailing will come to you to detail your car anywhere in the Nashville area. We'll bring the best tools in the trade to give your vehicle the care it deserves. We've got several packages from Basic Detailing, Premium Detailing, and Monthly Services. Start your new car off right, and make regular detailing services a part of your auto care routine!