When you take steps to reduce your carbon footprint, it's important to look for services that share your values. At Renew, we take great care to give you the most exclusive detailing service, while taking steps to minimize our impact on the environment.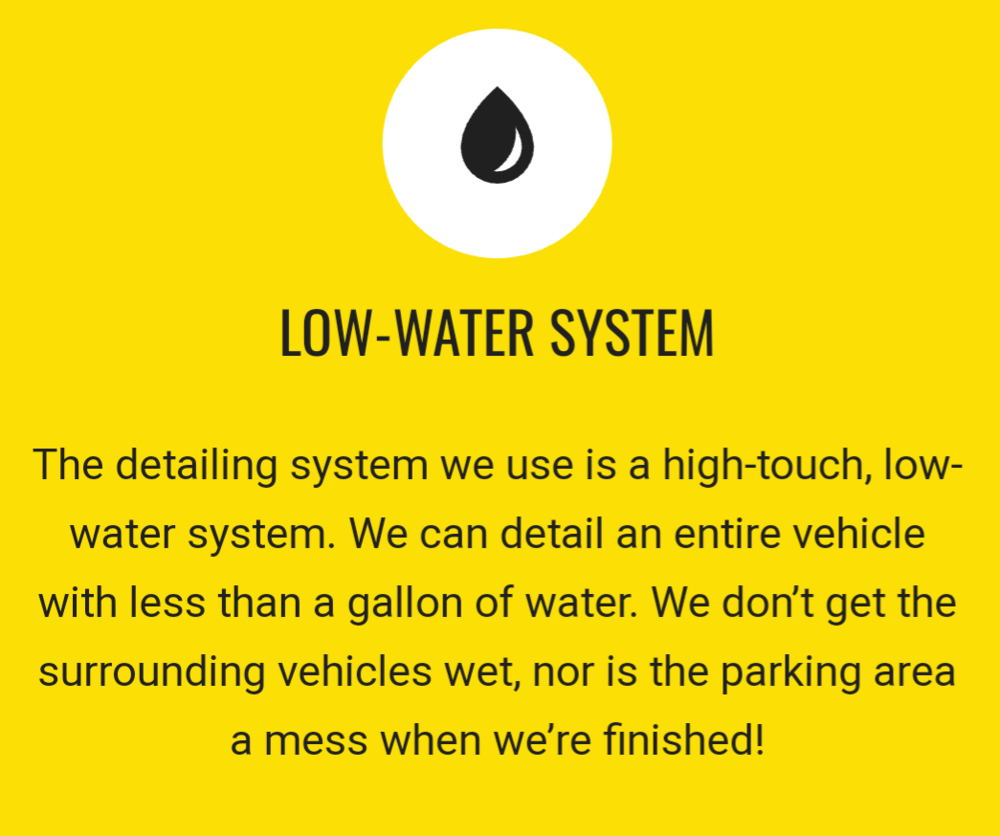 Eco-friendly auto detailing
We take several steps to reduce our carbon footprint when we come to detail your vehicle. We use products with natural ingredients to renew every material in your vehicle. But, our crowning accomplishment as far as being eco-friendly is our ability to completely renew your vehicle inside and out using less than a gallon of water!
Low water system
Renew is a mobile auto detailing company. When we come to your home or place of business to detail your vehicle, we bring all of our own equipment. Even the water. Our low-water system is designed for efficiency and minimizing the use of water. We reduce the amount of water we use in two ways: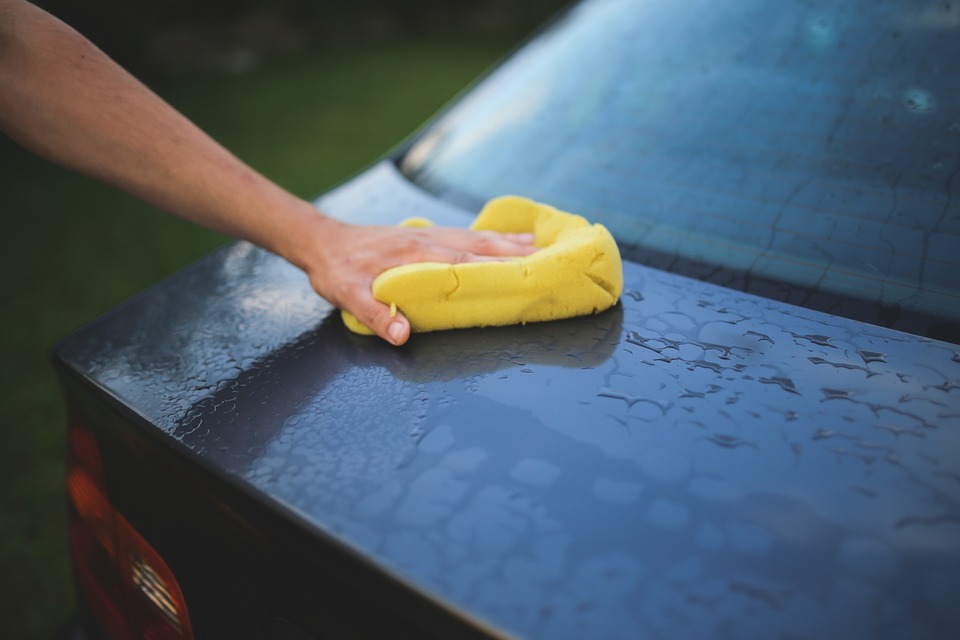 Hand wash – handwashing allows us to minimize the use of water, as well as, pay special attention to any problem areas pointed out by our customers.
Low water system – our low-water system allows us to ONLY wash and detail your car, not every other car in the parking lot. You also won't find us wasting water on a "fun and spontaneous" water fight, like every music video or TV show featuring a car-wash scene, which is super wasteful. One premium detail with our team uses less than a gallon of water.
Renew Mobile Detail will come to you anywhere in the greater Nashville area. We'll give all vehicles, including zero-emission vehicles, the professional and eco-friendly treatment they deserve. Contact Renew to schedule a premium auto detail at your home or business.