When we talk about cars we throw around words like thoroughbred and horsepower. So, it's really not that big of a stretch that we should look to high-end products traditionally used to care for saddle leather, and horse-tack to care for our leather interiors. All natural Oakwood car products will leave your interior surfaces looking like new!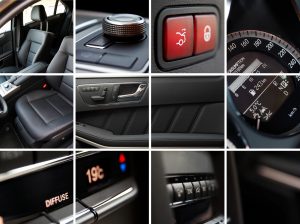 Types of surfaces in your car
Detailing the interior of a high-end vehicle you come into contact with a variety of surfaces and materials. From the leather seats to the dashboard and control panel, it's important to use the right products for each type of material. It's not just about cleaning the surfaces, we want to clean, condition, and nurture the interior of your car to maintain beauty and value.
Damage to interior surfaces
We spend more time in our cars than ever, which means that the interior surfaces are going to see a lot more action. Interior surfaces are prone to fading and dehydration due to heavy wear. But, UV exposure is also one of the major causes of damage to your car's interior. To maintain the look and the value of your car, you need to regularly detail the interior with the right products.
Oakwood auto products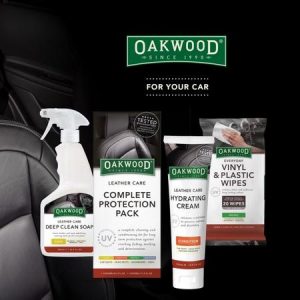 Making the easy leap from equine products to auto products was easy. Oakwood tweaked its original formula to make a special blend of natural ingredients perfectly suited for all interior surfaces, whether you have leather or vinyl. Each product will bring your interior back to life, keeping your car good as new and protecting the value of your vehicle. And, Oakwood has just added UV protection to their auto products for complete protection.
Interior auto detailing in Nashville
High-end vehicles deserve to be treated with the best products. Protect your investment by getting an interior detailing by Renew Mobile Detailing in Nashville. We'll come to you, bringing the best equipment, products, even water, to breathe new life into the interior of your car using superior Oakwood car products.