You'll love getting caught in the rain after we've treated your windshield with GlassParency. The raindrops will roll right off your window, like water off a duck's back providing you with improved visibility in heavy rain. GlassParency has a 3-year guarantee and can improve your safety on the road.
Windshield protective coating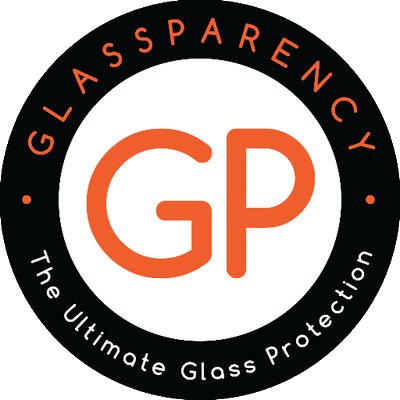 Our auto detailing services aren't just to improve the physical appearance of your vehicle, we also have services that have a real impact on your safety. Driving in the rain will automatically decrease your visibility and make the roads more slick and dangerous. GlassParency is a protective coating for your windshield that will improve visibility and make you safer in the rain.
Give your wipers a break
Windshield wipers are great in the rain, but they only cover a small area, and they can only wipe away so much water at a time. Treating your windshield with GlassParency will take some pressure off of your wipers. Plus, if you are caught in the rain and didn't realize that your wipers weren't working properly, then GlassParency will make it much easier for you to see and navigate during a rainstorm. GlassParency is not a replacement for wipers, but it can be a huge safety asset.
Covers the whole windshield
During a rainstorm, GlassParency will allow you the entire windshield, expanding the visibility area. Using just your wipers, you could be left with only half of your original visibility area, making it more dangerous to drive.
How GlassParency works
As certified GlassParency installers, we will thoroughly clean your windshield, removing all debris and dirt from the teeny tiny pores in the glass. This is similar to what we do to the rest of your car. Then just like we wax your car, giving it a protective coat, filling in the tiny pores and imperfections to give it that shine, we will do the same to your windshield. GlassParency is a chemical that is applied to your windshield that will fill all the microscopic imperfections in the glass, creating a smooth and even ultra-hydrophobic barrier that will repel water.
Satisfied customer
Don't take our word for it, take a look at this video by a satisfied customer.

Renew Mobile Detailing is a certified GlassParency installer and superior mobile detailing company in Nashville.