For businesses that allow their employees to drive company cars, regular detailing services can help maintain their fleet. With proper maintenance, you can protect your brand image and the value of each vehicle. Renew Mobile Detailing makes it easy for you to keep your company's fleet looking good, and reap the benefits of regular auto detailing.
Benefits of Regular Detailing
There are both cosmetic, economic, and safety reasons for getting your fleet detailed on a regular basis. And, all three are great for business. You want your employees to be safe in their company car. You want your vehicle to make a great impression on clients. And, you want it to last a long time. Plus, a neglected vehicle could give your business a bad impression with clients, and a bad impression is hard to overcome. So, put your best company car forward every time with regular detailing.
Protect the Vehicle's Paint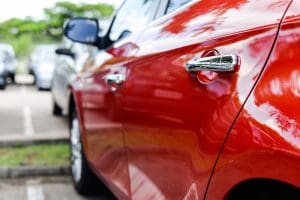 When clients see you pull up in a company car, whether you like it or not, its presentation is going to be your first impression. The condition of the paint job will have a significant impact on how others see you and your company. A car that looks dull, patchy, and scratched will also make for a dull first impression.
Make sure your car sparkles when your employees drive around. A full detailing, waxing, and polishing your car with quality products will protect the paint job and leave your car looking like you just drove off of the lot.
Detailing Makes Your Light Shine Brighter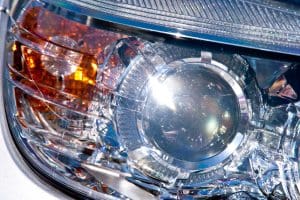 Detailing your car will not only make the body shine, but it will make the headlights shine brighter as well. Bright lights will make your company car safer on the road, both for the drivers, passengers, and other vehicles on the road.
Over time, headlights can become dull. Detailing the vehicle will brighten them, thus increasing safety but also making each car look like new again.
Maintain the Interior Condition
Company cars will see many different drivers over time. That means a lot of wear and tear on the interior. With regular interior detailing you can protect and prolong its life.
Detailing will completely remove stains, dirt, and spills that can diminish the look of your upholstery, as well as the dashboard and other interior surfaces.
Making sure that the inside of your car remains in tip-top condition is great for the car, but clients will also be appreciative.
Mobile Auto Detailing in Nashville
We know you don't have time to rush off to the detailing shop on a regular basis. That's why our professional auto detailing crew will come to you. Our mobile auto detailing service in Nashville makes it easy for you to get your company fleet detailed.
Contact us to set up a time to detail your fleet on site!