The good, the bad, and the ugly of road salt
Before you head up to where there is snow, slopes and a cozy resort bar, get a premium detailing to protect your vehicle from road salt damage.  As beautiful as the fresh powder is on the mountains, the roads are covered in salt and sand that can ruin the paint job of your car, SUV, or truck.
The good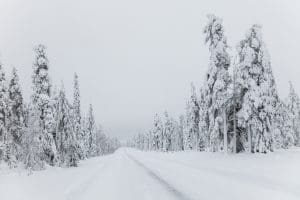 Road salt will hurt your puppy's paws and corrode the paint on your vehicle. So, why do we need it? Road salt is necessary to keep the roads safe and drivable in freezing conditions. Salt will keep the freezing temperature down on the road, minimizing the buildup of ice. To add a little more traction on icy roads, the road salt is often mixed with sand. Safety is important, so instead of writing your senators about eliminating sand and salt from winter roads, give your vehicle an extra coat of protection to avoid road salt damage.
The bad
Salt is a corrosive element. As you drive over salty-strewn roads, the salt will get into the undercarriage, as well as get sprayed up on to the body of your car. If you allow the salt to sit on your vehicle for too long, the salt will corrode the paint. If you are heading up to the mountains for a quick weekend ski-vacation, make sure you clean off your car properly when you return to warmer temperatures.
The ugly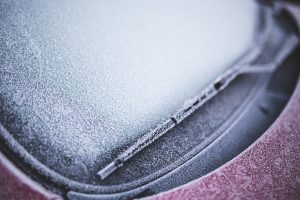 You may think you're only going away for a few days and that's not long enough for the road salt to do any damage. However, the salt will get mixed in with snow, water, and dirt. When your car returns home to Nashville and the snow melts, you may think "no harm, no foul." But, when the snow melts off of your vehicle it leaves the salt behind. If you don't take the time to wash off and remove all the salt, you could be looking at serious damage to your vehicle. Not only will it corrode the paint job, leaving ugly spots. But, the salt will also accelerate the formation of rust.
Protect your vehicle from road salt
Before you take your car to colder climates, have your car detailed. Our premium detail will thoroughly clean your car inside and out, before applying a wax that will act as a protective barrier between your paint job and the road salt. When you get back from skiing, we can swing by your home to give your car a quick zip-wash and make sure any salt or other corrosive materials are removed from the surface of your car. Regular detailing will help protect and maintain your vehicle in any type of climate.