The Importance of Exterior Car Detailing
External vehicle detailing involves a meticulous cleaning and reconditioning of your car. It is a thorough step-by-step process for not only restoring your rides' beauty but protecting your investment by shielding the paint job against the external elements.
Professional detailing services can extend beyond cars and could include coaches, boats, buses, motorcycles, RVs, SUVs, trailers, and trucks.
Exterior detailing service can vary in what they include.  An important consideration is to determine the specific services that you want to have performed on your vehicle. Here is a list of different detailing methods you come across.
Car Detailing Methods
Clay Bar
A clay bar is used to remove the foreign particles that standard washing misses, and they are effective on your vehicle's paint, fiberglass, glass, and metal surfaces. Its texture is elastic, which allows you to roll, flatten, smash and stretch it repeatedly, and generally mold it as you need.
Wax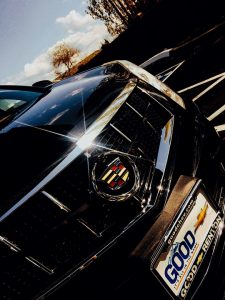 Wax refers to a product that acts as a shield for your car's surface. It can be made from natural compounds like carnauba or synthetic materials, such as waxes from silicones. If you wax your car, it makes it harder for grime to stick all over your vehicle. As a result, washing doesn't need to be so frequent, or so intensive.
Ceramic Coating
Ceramic coating provides a very strong protective layer to the car's body that blocks most contaminants, which prevents them from damaging your precious possession. When applied correctly, the ceramic coat forms a chemical bond with the layer of paint on the vehicle. The result is a clear coating on the surface of the car which is hydrophobic and resistant to chemical etching.
Exterior Car Detailing Service in Nashville
Regardless the detailing method you prefer, let the professional car detailers at Renew Mobile Detailing make your car look brand new again. We provide on-site car wash and detail services to the Greater Nashville area. Schedule your appointment here.