A lot of folks ask us what we think about automated car washes. This is because we make a living pretty much by doing the same thing, except a lot better. While a lot of people are sure what the difference between an auto detailing and a car wash is, we like to think of detailing as providing your car with a deep clean. Car detailing is the exfoliating cleanser of the automotive world. Truth be told, there's nothing wrong with going through an automated car wash. They're sort of fun because you can sit in the car and watch all the machines do their thing. It's cheaper than having a car detailed, but of course, the quality of the cleaning isn't nearly as good.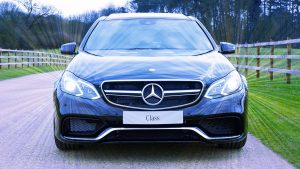 Automated Car Washes are Generally Overpriced for What they Provide
For all intents and purposes, the best part of automated car washes is actually going through the car wash and seeing the machines to their work. Otherwise, the job they do is vastly inferior even to high school kids doing fundraisers for school trips. They might get 75% of the bird poop off your car, but that's about it. They leave splotchy water spots behind that may still be visible even after the car has been dried. On top of that, they're more expensive than hand washing. Even if the automated car wash does the best job it can do, it still isn't much more than a wash.
Since these car washes operate on incredibly expensive machines, they end up costing you more than the quality of the work they do. The coolest thing about them is taking the kids through so they can see the automated pulleys and levers soap up the windshield. It's definitely an experience!
High-End Auto Detailing Services in Nashville
Renew Mobile Detailing will come to you to detail your car anywhere in the Nashville area. We'll bring the best tools in the trade to give your vehicle the care it deserves. We've got several packages from Basic Detailing, Premium Detailing, and Monthly Services. Start your new car off right, and make regular detailing services a part of your auto care routine!