Engines are prone to get dirty, there's no way to avoid it, but that doesn't mean that you should ignore it, either. A clean engine has several benefits both for you and for your car. Here's why you should steam clean your engine next time you get your car detailed.
Cleaning the engine
If you got it, flaunt it! Once we're done steam cleaning your engine, you'll want to flaunt it where ever you go. A sparkly clean car is impressive, but a freshly steam cleaned engine is like the mic-drop of auto detailing. You pop the hood and…BOOM! The cleanest engine you ever saw.
Benefits of steam cleaning your engine
Besides giving you street cred, there are some real benefits to a clean engine. Benefits that will prolong the life of your engine, as well as the resale value. Although it's perfectly normal for an engine to get greasy, grimy, and dirty, all that gunk can quickly build up and add weight and pressure to the mechanical systems. Don't allow so much pressure to build upon your engine making it work harder than necessary. The harder your engine has to work, the more wear and tear it suffers. By cleaning the engine you are taking some of the pressure off.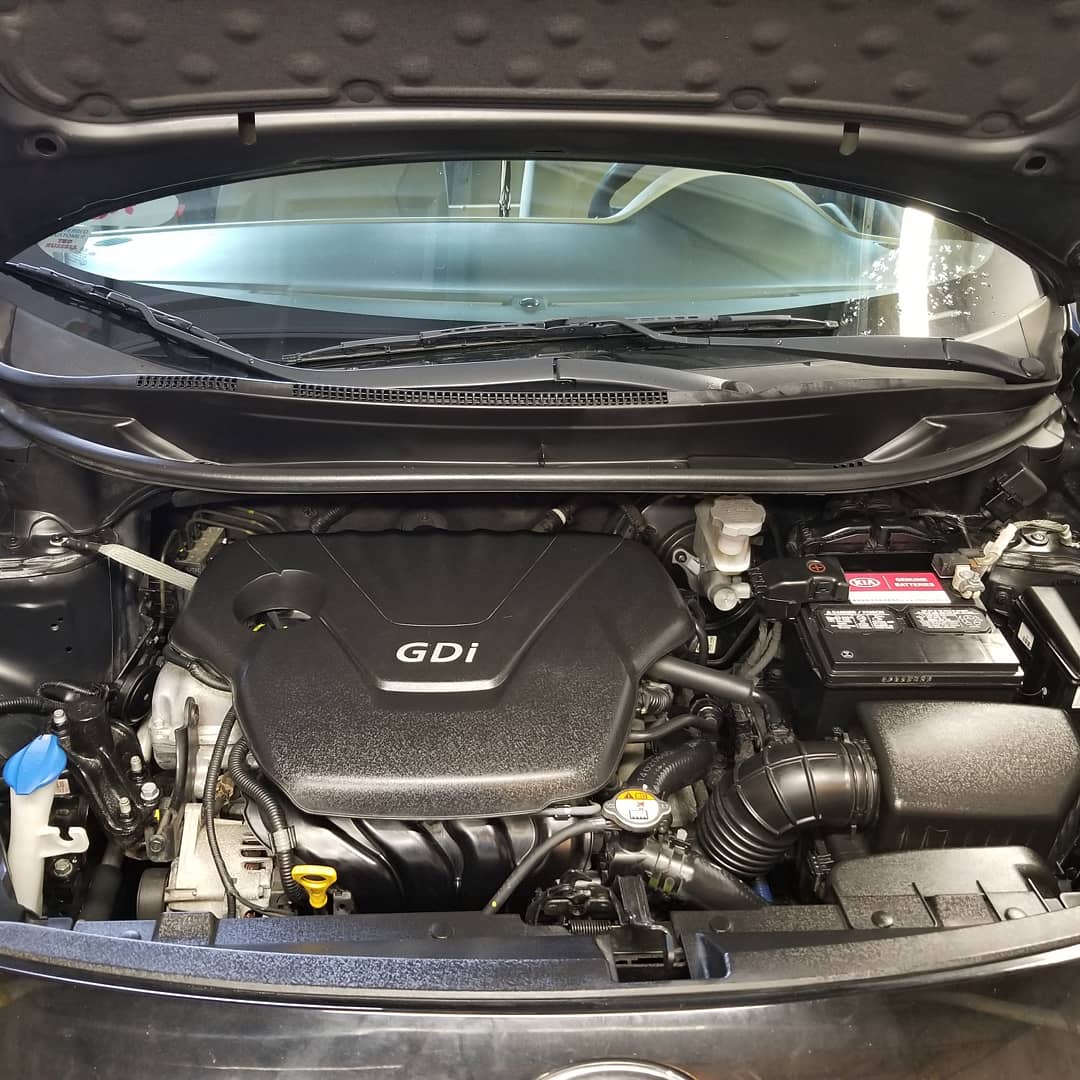 Some materials, like road salt and debris, can cause corrosion and damage to your engine. Removing these harmful chemicals will prevent damage. You should also remove all combustible and flammable fluids and materials that will get stuck in your engine compartment, like leaves, twigs, and oil.
Engine steam clean
Next time you make an appointment with Renew Mobile Detailing, ask us about adding an engine steam clean to your service. We are a mobile detailing company that services the greater Nashville area. Let us know when and where to show up and we'll bring all the equipment and products to renew your car inside and out, and under the hood.
Make an appointment to have your car detailed.