Renew Auto Detail can help you get a premium price when you sell your cars. For car resellers, having each car properly detailed will make all the difference and make every vehicle much more attractive to potential buyers. And because it's not all about outer beauty, we'll make sure the inside of the cars are spotless as well.
Reselling Cars for Premium Prices
Although the buyer realizes that the car is used, they still want it to look, feel, and smell new. If you want to get the best offer for each car, you need to present them in the best light possible. That means cleaning the car inside and out. We're not just talking a washing, but detailing the car so that you get rid of all traces of the previous owner.
"The work Renew provides helps me get a premium price for the cars when we sell them." -Todd H, car reseller
Impressing Buyers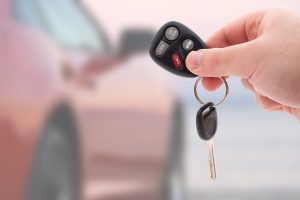 A used car can still be a high-end vehicle with a lot of mileage left. When buyers are shopping for a high-end used vehicle they want the car to look its best. Of course making sure all the electrical stuff works and that the engine and other mechanics are in top form is important to every buyer, but the physical appearance is equally important. With Renew Auto Detail, we make sure to get rid of every last stain, crumb, and sesame seed. Our team is detail oriented and thorough, using quality products and the latest innovation to make any used car look new again.
Premium Detailing for Car Resellers
A premium detail by Renew includes both interior and exterior detailing. We hand wash each vehicle on-site and give it a clay bar treatment to remove all grime, dirt, debris, glass, rocks, and sand. We condition the exterior trim, apply a coat of wax, detail the wheels and shine up the tires. We thoroughly vacuum and shampoo the carpet, treat, clean and condition all interior upholstery using the best products for every surface and material. We clean all door panels, cup holders, and windows. And we are meticulous when it comes to the instrument panel and every nook and cranny in the car where crumbs, glitter, sesame seeds, and other funky stuff will accumulate.
If you're a car reseller in the Nashville area, get Renew to come and detail your cars to help get the best price possible.