Keeping your car's interior nice will maintain that luxurious look and feel of a high-end vehicle. Whether you plan to keep your car until it's days end, or you want to trade or sell it at some point, protecting and maintaining leather interior is important. Whereas nothing stays new forever, there are ways that you can prevent tears and cracks in your beautiful leather interior.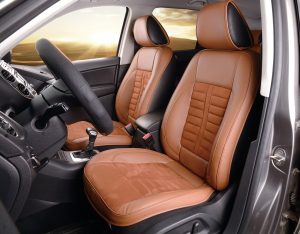 Keeping the interior pristine
The more you take care of your car's interior, especially when it comes to leather, the longer it will remain new and beautiful. The trick is to be proactive in maintaining your leather interior because once it's cracked, it can be hard and expensive to fix.  Like anything else inside or outside of your car, you'll need to fight the elements to keep your interior looking nice.
Stay out of the sun
In Nashville, it can be near impossible to keep your car out of the sun. But, if you want to preserve and protect your leather interior, you need to shield it from the harmful rays of the sun. Just think of how your skin reacts to a day in the sun without protection. The same will happen to your leather interior. The sun will dry out the leather, causing it to crack and tear. Too much sun exposure can cause the coloring to fade. Once the damage is done, it can be hard to get your leather back to its original condition.
Don't carry your keys in your back pocket
When you go to sit in your car, make sure you don't have a few sharp keys in your back pocket. In fact, don't put anything with sharp edges, hard corners, or anything hard and heavy directly on your leather seats. If you have kids with toys in the back, go for the plush toys and rubber toys, nothing that can push into the leather and cause damage.
Keep regular indoor climate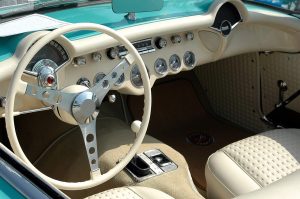 Changing the climate and the temperature inside your car may also affect the leather interior. If you go from hot and humid conditions to cranking the AC your leather will be affected. Be especially careful of cold, dry conditions that can be created with too much AC, or if you're going from the city to the mountains for weekend skiing. Drastic changes in temperature and humidity can cause your leather to contrast and expand, wearing it down and eventually causing cracks and fading.
Regular detailing protects leather interior
At Renew, we don't fix cracked and torn leather upholstery. But our interior detailing does include the use of high-quality leather products to clean and condition your leather interior. Oakwood products have been tried and tested on leather horse gear for years, and now the formula has been updated and improved for leather interiors. Oakwood even has UV protection built in for optimal protection and maintenance of your leather interiors.
Renew auto detailing comes to you anywhere in the greater Nashville area for both interior and exterior detailing services.